Non-contact battery charger

Electrode doesn't contact at charging.

●The small power feeding parts are useful even
  narrow space.
   In case of Low height type, AGV connecting towed cargo can
  be charged. (Power feeding parts are set between the side of
  AGV and wheel of towed cargo.)
●Drip-proof level is IP54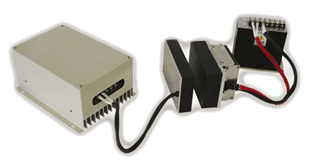 Blade bumper

The long stroke of blade bumper enhances the safety.

●Saving the maintenance cost
 The blade is exchangeable by itself..
● Corresponding to CE standard
 Blade bumper corresponds to CE standard by the set with PBS
  obstacle sensor.