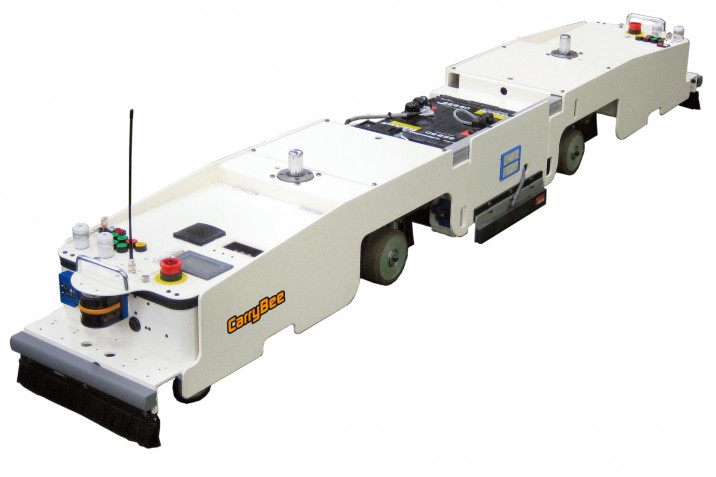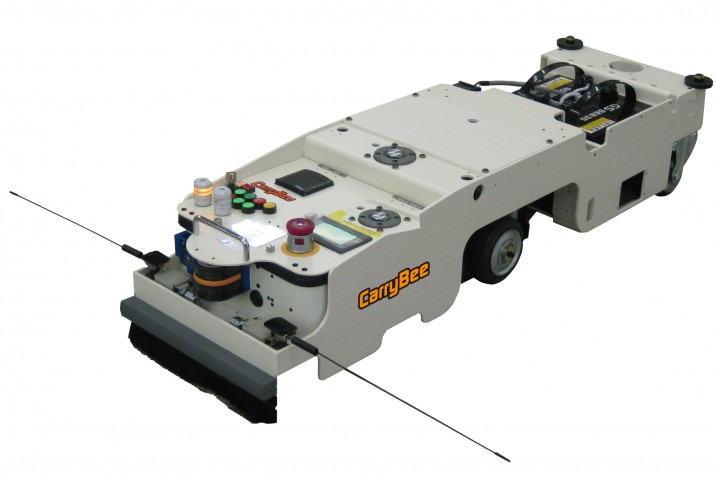 Programmable / No Programmable
Programmable(Count Up)
Transportable Weight
500 to 1500kg (Forward), 750 to 1500kg (Forward and Reverse)
Guidance Method
Magnetic,〈Optical〉,〈Optical & Magnetic〉
Drive Method
Forward: 2WD, Forward and Reverse: 4WD
Driving Speed
Max. about 50m/min
Length x Width x Height
Forward: 1390×350×272, Forward and Reverse: 2129×350×272 (mm)
Minimum Turning Radius
Forward: R500, Forward and Reverse: R1000 (mm)
Continuous Operation Hours
8 hours (Depending on utilization rate and battery size)
Performance / Function
Running functions
 ・Setting speed: 10 speeds variable
 ・Drive wheel free structure in manual operation, 〈Electrical powered pin hook〉,〈Battery〉,〈Charger〉
Others
 ・Mid-sized type is not applied to CE marking, but N type applied to CE marking is prepared.
Reference
〈 〉:Option
CarryBee is an unmanned carrier system which can rationalize conveyance between processes, parts supply to production lines and cellular manufacturing (assembly on AGV).